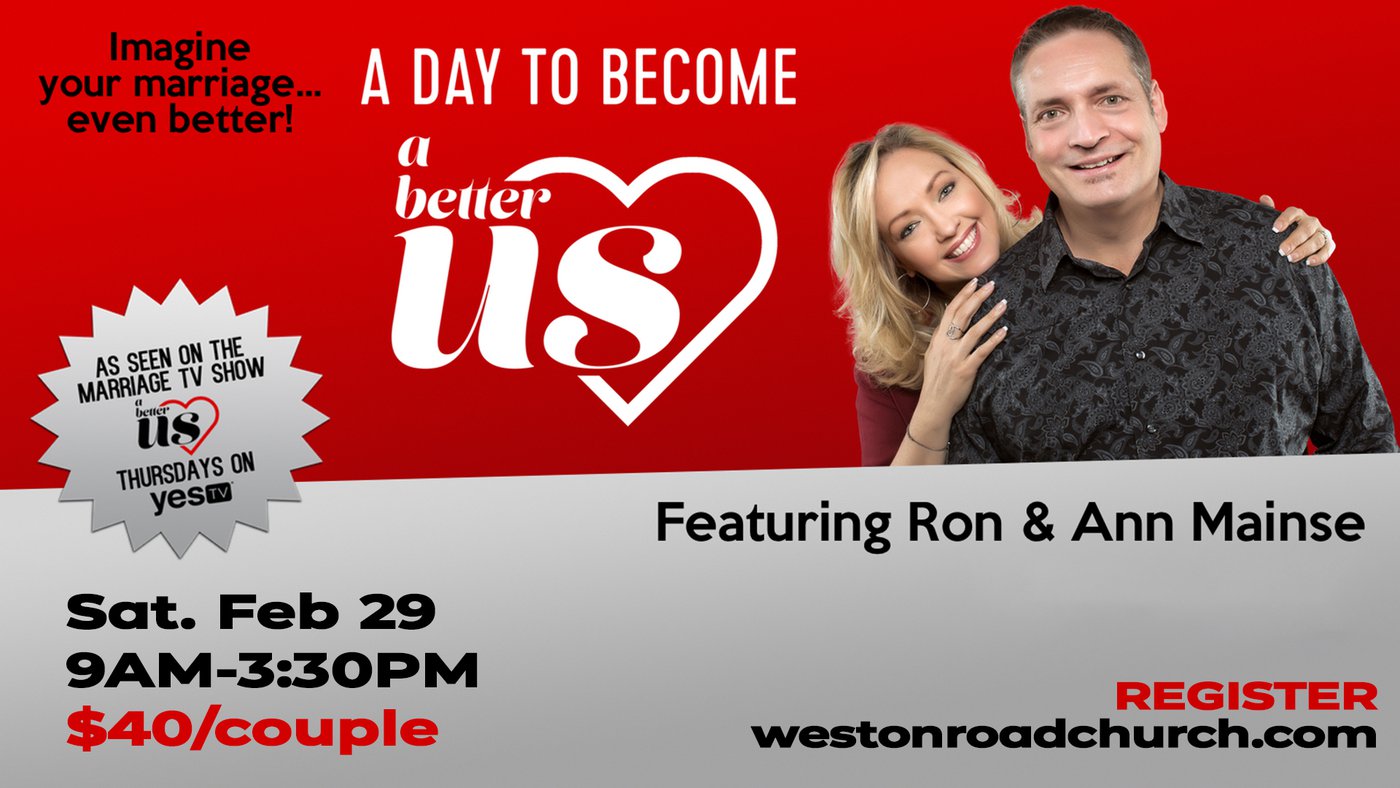 A Day To Become A Better Us
At Weston, our desire is to help couples establish a strong and healthy relationship that honours God and one another.
For this reason, we are excited to introduce "A Day To Become A Better Us", a couples event for you and your spouse/fiancé(e).
Join us for this one-day event on February 29, 2020.
$40/couple
$25/Individual (in the event where only one spouse can make it)
Event will run from 9AM-3:30PM
Lunch is included
Although we will have onsite childcare available ($5/child), we do encourage you to try to find outside childcare so you can be free to focus on yourselves throughout the day.
To register, click the red button below.