COVID UPDATE
Due to our current restrictions, we are unable to offer Growth Track in person on Sundays. With that being said, we are excited to be able to offer ONLINE Growth Track Intensives.
JOIN US FOR OUR NEXT ONE:
April 10, 2021 from 9AM-12PM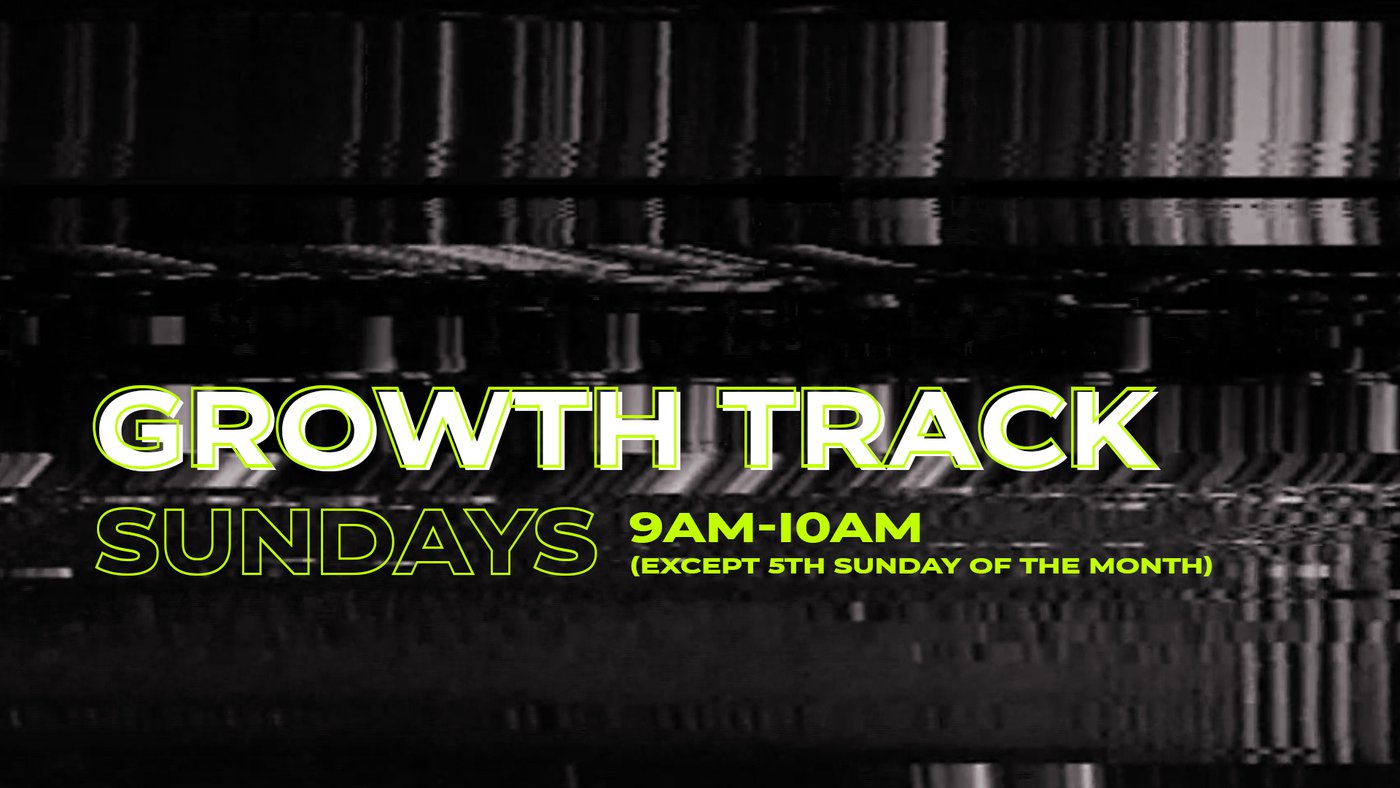 NOTE: Due to COVID, at this time Growth Track is being offered online only
We believe that God has a plan and a purpose for your life and Growth Track is designed to help you discover what those are!
Growth Track is made up of 4 steps that will help you learn about who we are, discover your purpose, and get connected so you can make an eternal difference in the lives of others.
Growth Track happens every month in four consecutive weekends, starting with Step 1 on the first weekend of the month. We invite you to jump in at any time. You'll never know what purpose feels like until you're making a difference in somebody else's life.
STEP ONE
This class is a basic introduction to the Church. You will also explore the ministry of Weston and find out how to connect with our church. This class takes place the first Sunday of every month.
STEP TWO
This is our discovery class where you will dive into the details of your personality, discover your gifts, and see how your design reveals your purpose in life and your best fit in ministry. This class takes place the second Sunday of every month.
STEP THREE
This class walks you through the servant-leadership culture at Weston. Step Three takes place the third Sunday of every month.
STEP FOUR
Once you attend this class you will have a chance to meet our Team Leaders that will help direct you on how to get involved and join the DREAM TEAM! Step Four takes place the fourth Sunday of every month.
Email the Growth Track Team by clicking the button below.