If you are ages 18 - 30, we would love for you to join us!
WESTON YOUNG ADULTS RESUMES ON FEB.3RD, 2023!
Weston Young Adults meet every Friday at 7:30PM! From worship, to prayer and a word, we are here to encounter Jesus!
Join our YOUNG ADULTS family and don't miss out on what God has in store for you!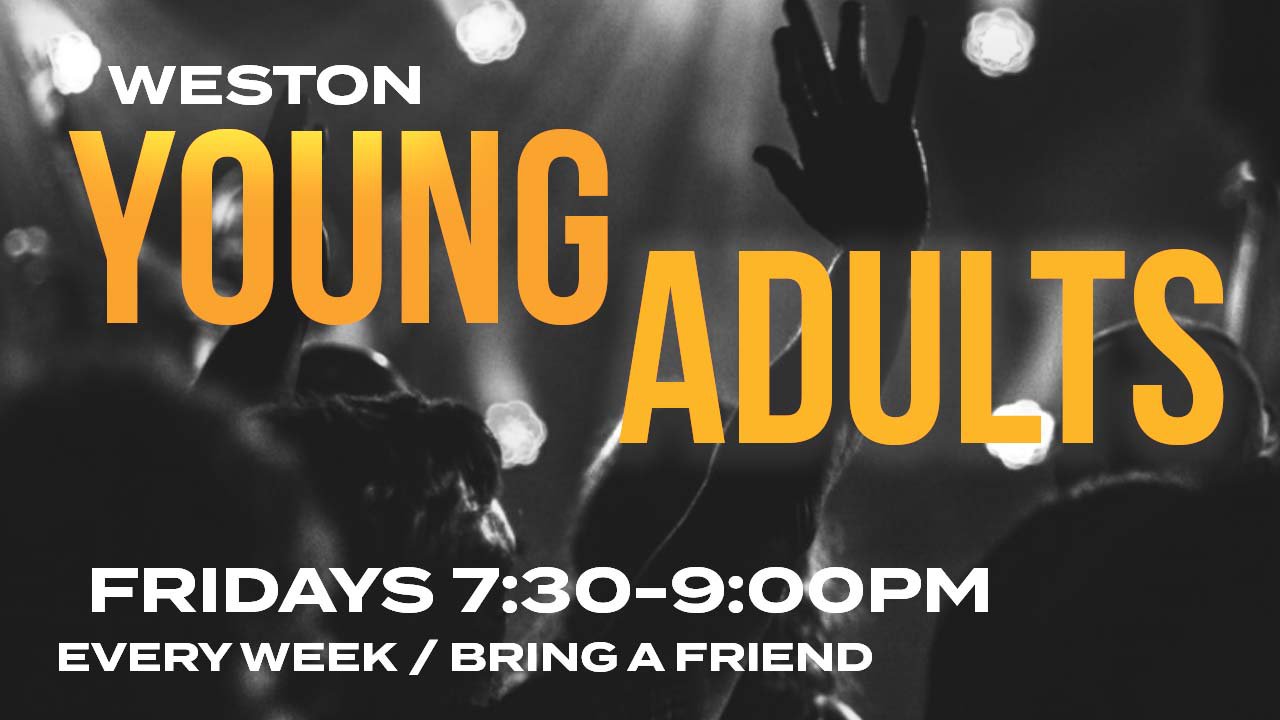 BE SURE TO STAY CONNECTED
Follow us on our instagram account @weston_ya to not miss anything that is happening!
If you have any questions, feel free to email Pastor Miguel at miguel@westonroadchurch.com