We want to launch into 2021 by seeking God and putting Him first.
Fasting is a way to conquer the physical and open the door to the supernatural in your life. When you deny your body by fasting and praying, you feed your spirit and grow closer to the Lord.
Join us for 21 days of prayer and fasting from January 10-31, 2021.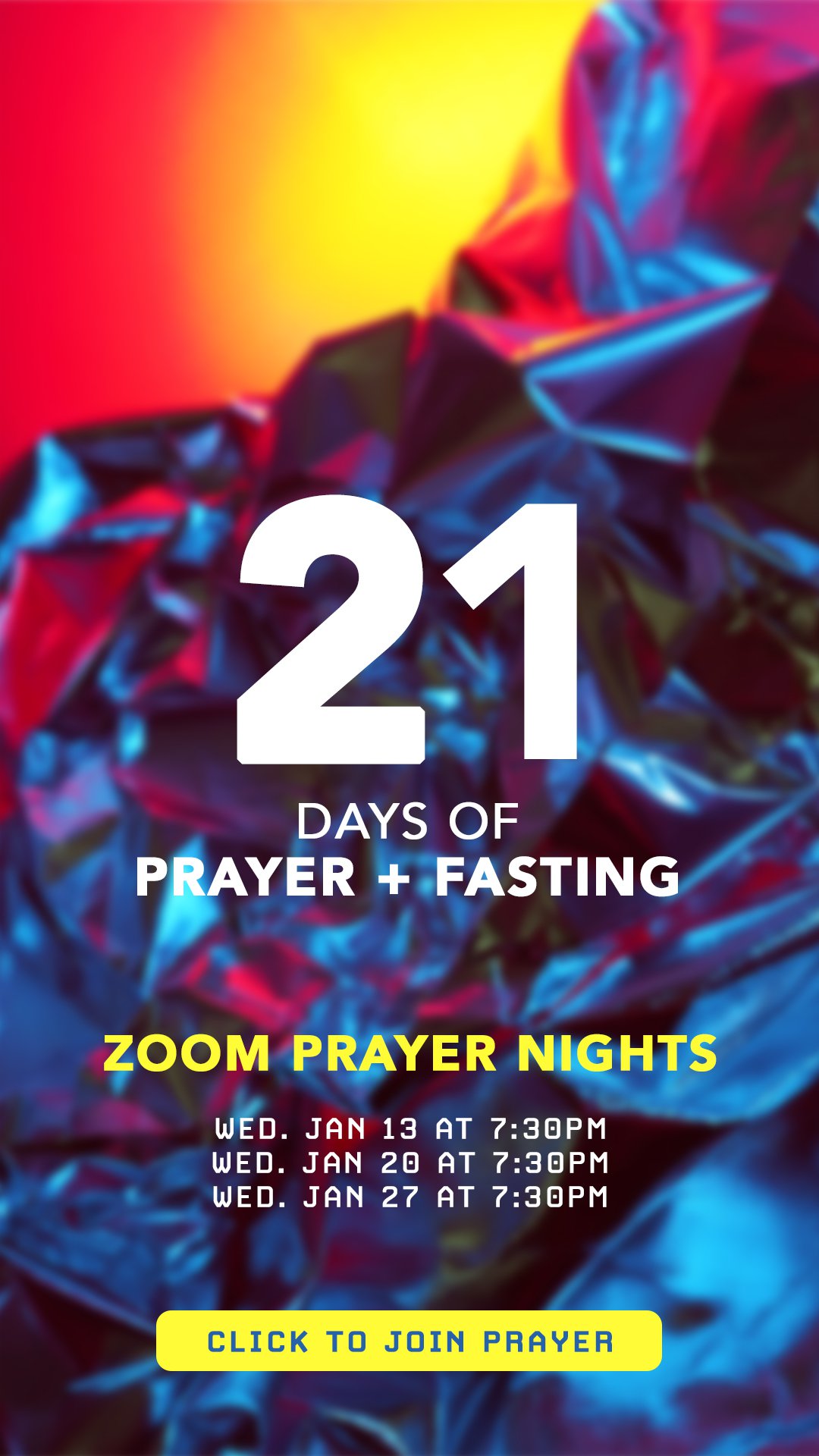 FASTING SCHEDULE
We will start our time of prayer and fasting on January 10, 2021 and end it on January 31, 2021 together with a communion service.
Daily Posts on Facebook and Instagram
Follow along on Instagram and Facebook for daily videos and posts where we'll share daily prayer points.
We will be hosting 4 nights of prayer online via Zoom:
Sun. Jan. 10 at 6:30PM // ENCOUNTER NIGHT
Wed. Jan. 13 at 7:30PM
Wed. Jan. 20 at 7:30PM
Wed. Jan. 27 at 7:30PM
On Sunday Jan. 31 we will end our time of fasting with a communion service
We created a simple guide to help you get started and stay focused during these 21 days. Click the button below for the Prayer and Fasting guide.
Download Our Fasting Guide